Meet the Doctors at King's Town Chiropractic Life Centre
Our kind and caring chiropractors are passionate about helping patients experience healthy, pain-free lives. We'd like you to get to know them better!
My mission is to set people free to live a more abundant, healthy life, one which allows them to achieve their full potential.
The Path to Becoming a Chiropractor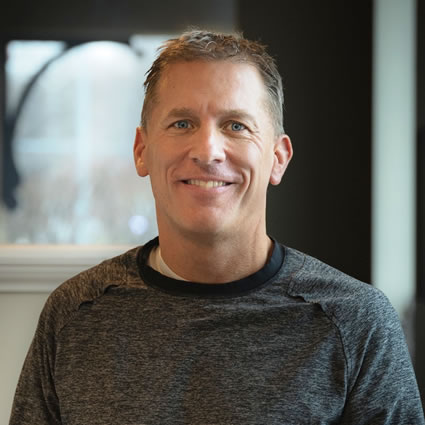 Dr. Cook was born and raised in the Kingston area. He attended Sydenham High School and then entered Queens University and graduated with a Bachelor of Science Honours degree in Biology. While attending university he competed for the varsity track team where he was injured, and a chiropractor was able to help. It was at that time Dr Cook was encouraged and inspired to become a chiropractor.
Education and Training
Dr Cook attended Canadian Memorial Chiropractic College for four years and graduated in 1996 with honours. He then completed 3 years of post-graduated studies with the college of Chiropractic Sports Sciences (Canada), while he started his own clinic in private practice. Over the last 25years Dr Cook has owned and operated several chiropractic clinics in the Kingston Area.
At home
Dr Cook is married to his best friend Josey, and they share three daughters and a son together, all of whom are now young adults pursuing their dreams in nursing, science and engineering. They are all fortunate to live very active lifestyles. Dr Cook continues to compete in multiple triathlons and marathons, including The Boston Marathon 9 times.
Empowering others to Improve their Health
Dr Cook sees patients of all ages and stages of life. He has a genuine interest in helping people, listening carefully to their issues and then developing a treatment plan that is best suited for each patients needs. He is easy to talk to, carry, and has a depth of knowledge to assist you in reaching your own goals, offering alternatives to traditional medical approaches. His specialties in reconstructive care and functional neurology are both highly effective and natural.
I am a child of God, a husband, a father, a son and a brother. I have the amazing opportunity to be a co-worker with Christ in this wonderful profession of Chiropractic.
Chiropractic Journey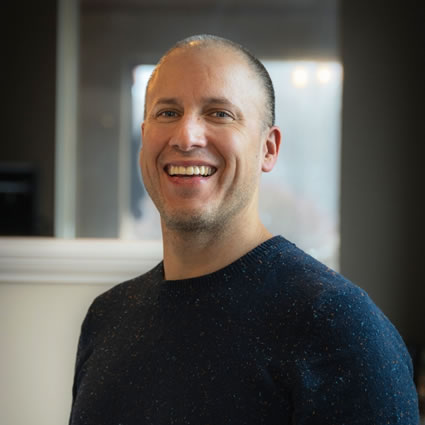 My Chiropractic journey began at the age of 25 while working as a personal trainer in Ottawa. On the outside, I seemed like a very healthy person. I worked out 3-5 days per week, was a vegetarian, and did not suffer from any aches or pains. Despite my healthy lifestyle, I was frequently having bouts of debilitating Strep throat that put me on antibiotic drugs.
At that time, my parents were seeing a local chiropractor told me to get checked. My response to my parent's suggestion was "I don't have any back pain! I don't need a Chiropractor!" Nevertheless, out of the concern my parents had for me I booked an appointment. That examination turned out to be a life changing experience for me!
During the exam the chiropractor explained to me that my immune system was controlled by my nerve system and that changes in the alignment of my spine could lead to disastrous health effects in my body's ability to heal. I began chiropractic care and never had another bout of Strep throat! Taking the pressure off my brain and spine allowed my body to heal naturally the way God intended it to.
Education
Needless to say, chiropractic has had a profound impact on my life and has allowed me to marry my beautiful wife, Dr. Julie. I completed my Doctorate degree at the New York Chiropractic College and have faithfully been serving the community ever since! I am committed to helping you and your family live a better story. We expect miracles and we want you to expect them too!
Dear friend, I hope all is well with you and that you are as healthy in body as you are strong in spirit." 3 John 2
I am married to my super courageous and amazing husband, Dr. Anthony. We plan to change the world together, ONE person at a time. I am a Christian. I am a wife. I am a mother. I am a daughter. I am a sister. I am blessed to be the mother of three beautiful children, Judah, Jason and Stella. I am also a family Chiropractor.
Finding my Calling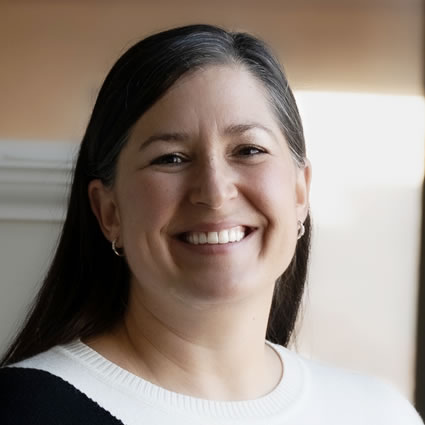 Being a chiropractor is not a job for me. It's my calling in life. I've always believed that you must have a passion for what you do and I can genuinely say that I love what I have been called to do! I also believe that whatever each of us is passionate about reflects what we are willing to dedicate our lives to.
In a very unique way, I am passionate about chiropractic. I have realized over the years that chiropractic is a lifestyle choice focused on creating health, not on treating disease. My passion is lived out every day by leading families to be fully alive through the principles of chiropractic. I do not believe that anyone was created to live a life of sickness and disease. I believe that each person was designed to be healthy and to live fully alive expressing his or her God-given potential. My goal is to bring as many families with me to discover health and healing as God intended.
Chiropractic Journey
My desire to serve as a chiropractor started when I was a teenager. I experienced severe migraines on a daily basis that debilitated my life and left me feeling hopeless. I was desperate and needed a solution. At that time, I was taking SIX Tylenol a day, just to cope with the pain. I had seen many doctors and specialists, all who told me that I would have to live like this for the rest of my life, learning to manage the pain with drugs.
A good friend suggested chiropractic care to me and I was eager to learn about the principles and thought perhaps this is what could save my life from the debilitating migraines I was experiencing. I decided to call and schedule an examination. I was hesitant at first, but when the doctor told me I had misalignments in my spine, I knew with all my heart that this was the answer I had been looking for!
After a thorough doctor's report, I received my first chiropractic adjustment and instantly felt relief! It was like a drainage plug had been released and I felt my body starting to heal. It was a life changing experience for me and from that day onwards, I knew that I wanted to help people in the same way with the power of Chiropractic. I attended the Canadian Memorial Chiropractic College in Toronto and have been faithfully serving the community ever since 2008.
Outside of the Practice
When I am not adjusting at King's Town Chiropractic Life Centre, I'm with my husband, our kids and family relaxing up north at the cottage enjoying the outdoors by the lake. I have travelled many times to AFRICA and the DOMINICAN REPUBLIC to serve the people there through Chiropractors with Compassion Canada. I plan on doing that for the rest of my life, with the people that I love the most, because those people have changed my entire life forever. They have shown me a world that is so much more rich and abundant than I ever could imagine.
At the end of my life, I want to be remembered as someone with eternal vision who knew that she was greatly blessed, highly favored and deeply loved. I will forever serve God by serving His people with all the passion and limitless dedication that I can!
With man this is impossible, but with God all things are possible." Matthew 19:26
---
Meet The Doctors at King's Town Chiropractic Life Centre | (613) 549-7977